- The 3rd project's plenary meeting would be held on July 1st & 2nd, 2019, in Paris, France.
PARFAIT Consortium
The partners
PARFAIT consortium consists of 11 partners from 3 countries (France, Turkey and Romania) and lead by NXP SemiConductors.
Read more...
Project labelled by
ITEA 3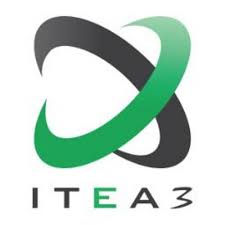 PARFAIT is an ITEA3 project: ITEA is the EUREKA Cluster programme supporting innovative, industry-driven, pre-competitive R&D projects in the area of Software-intensive Systems & Services (SiSS). ITEA stimulates projects in an open community of large industry, SMEs, universities, research institutes and user organisations.
Highlights
Futur events:
- 3rd plenary meeting, July 1st & 2nd, 2019, in Paris, France.
- The 1st ITEA3 project's review is planned for July 3rd, 2019, in Paris, France.
Past events:
- 2nd plenary meeting, March 26th & 27th, 2019, in Bucharest, Romania.
- 1st plenary meeting, December 18-19th, 2018 in Istanbul, Turkey.
- PARFAIT kickoff meeting on March 8th, 2018, in Caen, France.
- Project start: Janury, 2018.